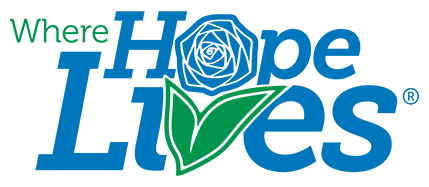 Bringing HOPE and HEALING to Victims of Human Trafficking!
SEX TRAFFICKING. It's modern-day slavery. There's no other way to put it. It is a catastrophic epidemic!
According to the U.S. State Department, there are tens of thousands of young girls who are lured, kidnapped, drugged, and otherwise forced into the sex trade.
Before their lives have even begun, many young children are forced to endure horrors beyond imagination.
Make no mistake… this is not something that only happens in some distant part of the world. This nightmare exists here in our own backyard in Phoenix! In fact, it's been reported that our city might be one of the areas most impacted by this dark sinister enemy in the entire country.
That's why WHERE HOPE LIVES is bringing together two of the largest and most effective organizations presently battling this problem. The Phoenix Dream Center and StreetLight USA are merging efforts in a bold new initiative to fight for our children.
For years, we at the Phoenix Dream Center have made an incredible impact in helping to rescue young women and girls as young as 16 trapped in human trafficking.
StreetLightUSA is qualified and equipped to help girls as young as 13.
By working together, we KNOW we'll each be more effective than ever we could be on our own!
But we need your help today. To do more, we need more…
More rooms, more beds and bedding, more baby supplies, more food, more educational material, more counseling services…more of everything required to help even one young woman or girl recover.
Your gift of $30, $60 or even $90 can make an enormous impact! Will you help us rescue these victims and bring them to safety?
Every dollar helps. Your gift today can help WHERE HOPE LIVES rescue another young lady – another girl whose childhood has been stolen.
You can be a part of rescuing thousands of young women who are trapped in human trafficking. Many of them are just children. We know we can't reach them all, but with your help, we WILL help rescue another one – and another one – and as many as we can!
Thank you again for your love, support, and partnership as we launch this new cooperative effort to fight this repulsive atrocity.
YES, I want to help rescue and restore victims of human trafficking.
What Leaders are saying about Where Hope Lives...
Tommy Barnett
Global Dream Center Founder
We're proud that the Phoenix Dream Center is a global leader in human trafficking programs. They have successfully replicated their program at several of the 270 Dream Center's around the world, which has an impact on thousands of human trafficking survivors each year.
Larrie Fraley
StreetlightUSA Founder & Global Outreach Pastor, Christ's Church of the Valley
When I think about the Phoenix Dream Center and StreetlightUSA coming together, when I think about the tremendous leadership within those organizations, when I think about the resources God can muster between them, when I think about the two largest churches in the Arizona who can unite other churches in this valley, when I think about all we have learned, I wonder how can we win this war? It comes to me: one girl at a time.
Cindy McCain
AZ Human Trafficking Council Chair
When I first walked in the doors of the Dream Center, I almost burst into tears, I couldn't believe what I was seeing. It's a very special environment and you can't help but feel the total love and warmth.
Steve Schnall
Phoenix Children's Hospital Senior Vice President and Chief Development Officer
Our healthcare partnership with the Phoenix Dream Center and StreetLightUSA is the largest collaborative effort to help human trafficking survivors that we know of in the world.
J.D. Hill
Buffalo Bills Wide Receiver
The Dream Center saved my life when I was at a low point, and I've personally seen them help hundreds of people get healed and restored. Now I'm a volunteer teacher for them, and I love to give back to a place that gave me so much.
Mark Brnovich
Arizona Attorney General
We need more places like the Dream Center that help with the addiction crisis in Arizona. What they do for people is outstanding, and our state is grateful for their hard work to help people get out of addiction and rebuild their lives.
Brian Mueller
President, Grand Canyon University
I'm honored to be a board member, supporter, and sponsor of this amazing organization. Our goals in the community go hand in hand, and it's a partnership we cherish.
Mark & Chrissy Donnelly
#1 NYT Bestselling Authors, Chicken Soup for the Soul
The stories of the girls in the human trafficking program are some of the most moving stories we've ever heard. Coming out of horrendous circumstances with completely broken lives, we are seeing young women's lives turned around in an almost miraculous fashion through the leading-edge programs.